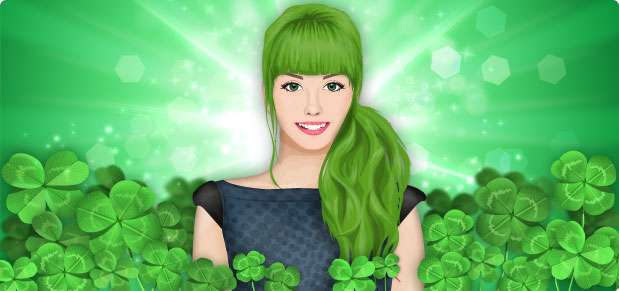 Dress up in
green
to get the luck o' the Irish!
Don't get pinched - get your MeDoll all greened up for
St. Patrick's Day
! Dress your MeDoll in finest green you can, take a photo, and submit it below.
We'll pick
7 lucky winners
to win 1 day of Superstar and 30 Stardollars.
Best of luck to you!
(click the picture above to go to contest)
here is my contest entry:
what do you think?
xxSabrina♥